Looking to kick butt and take names on social media? Then let's do it!
Assuming that you may not have a budget to hire a top-tier marketing team, and assuming that you're not an awesome marketer yourself, here's a host of social media tools that can help you reach your marketing goals for 2017 and beyond. We have used many of these tools with success promoting ACH Payments.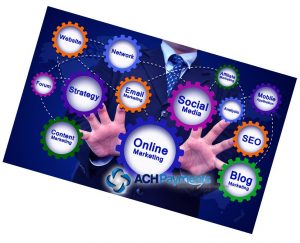 Over 58 percent of marketers in the US, and perhaps the planet, plan to increase their 2017 content marketing budget.
If you're not hooked into knowing what the world and your audience really want, how will you know what content to provide?
BuzzSumo levels the playing field. All you have to do is enter a keyword of choice and you can get a detailed report of how well that topic performs across numerous social media venues.
It's actually an amazing tool that lets you view the level of interest and shares on Facebook, LinkedIn, Twitter, Pinterest and Google+. The format also lists the major news publications that stream a particular topic.
While it's great to know what people are saying about your competitors, it can help your marketing strategies if you know what they're saying about you.
It makes it easy to keep on top of key phrases and brand names. And the great thing is it's done in real time. You never have to worry about missing out on trending conversations with current or potential customers.
Imagine a tool that allows you to personally reach out through email to everyone who joins your website.
Your emails can be personalized and sent automatically. Target your message to each customer based on what they do while on your website. This allows you to take customer service to the next level. Your customers will be impressed. Whether a customer joins your website, decides to make a purchase, simply looks at a FAQ, you'll be able to send an email and respond in real time.
In case you've forgotten, word-of-mouth is how 85 percent of small businesses get new customers.
That's a percentage that you greatly improve upon. In the meantime, life happens! ReferralSnip allows you grab business opportunities by creating your own referral program, and get this, in less than a minute!
Enter your company details, design your snippet, and customers can start referring new customers to your website or landing page. This is a social media tool you shouldn't leave home without.
There are a lot of social media starting points. Oktopost can be one of them.
It allows you to easily manage your social media footprint through managing conversations, sharing content, and measure how well your campaigns are doing. Measure everything in one easy to access place.
The first piece of the puzzle is to get more people to visit your website. However, just because they arrive doesn't mean they'll convert.
The stark reality is that 96% of all your website visitors will not convert, or even return to your website. It's staggering when you think of the loss in business potential. When people can't find what they're looking for on your website, it makes them determined to find it elsewhere. When they find it elsewhere, there's never a reason for them to return to your site.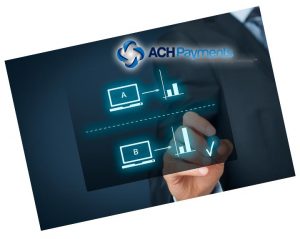 A/B testing is all about finding out what works and what doesn't. Start by considering that everything on your website is important, from its content and color to its logo and ease of navigation.
VMO lets you test the headline or website design that get the biggest bang for the buck. This is another tool that you can't afford to be without.
Is there a better way, or simply a way, to find and qualify potential Twitter leads? Socedo to the rescue!
Grab a hazelnut latte, enter your keywords, hashtags or any other relevant search criteria, and you can follow people and favor Tweets or start an engaging conversation. You can also send direct messages at will.
It doesn't matter if your two-year-old has better Photoshop skills better than yours.
Now, you can create stunning graphics in a mere matter of minutes. You'll only be limited by your imagination. Create social media images, presentations, and other marketing nuances for free. They provide templates and you can store everything online. Another bonus it that you can use their stock images without penalty.
Just keep in mind that the free ride can potentially end at any time.
As you already know, marketing is about your ability to create successful relationships. However, without enough relevant data, and the ability to dissect it, it's virtually impossible to reach your customers on their level.
With FullContact, you know the real name and can track that person's social profile footprint. With this information in hand, you can work on building a lasting relationship.
Okay, you've gotten a ton of new people to visit your site. Now the job is to convert those visitors into customers. How do you get an effective call-to-action to the right person?
Uberflip is the key. It lets you create calls-to-action for the people whom you choose.
Now you can get that call-to-action and put it on any line that you share on social media. This allows anyone that visits the link you've so graciously shared can be redirected back to your site.
If the call-to-action is unique and compelling enough, you may have landed a new customer.
Now that you have a smoking hot list of social media firepower, let's examine how you should approach and use any tool that you've selected. The following approach applies to every single one.
How to Effectively Use Your Social Media Tools
Choosing a social media tool is one thing. Using it in effective ways to grow your brand is another.
Here's how you can use your tool/s in a simple and effective way: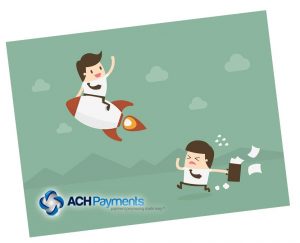 Analyze Your Competition
The purpose of any social media tool, worth its weight in gold, should be to provide and highlight relative data that can be found on various social media platforms and networks.
Being able to do this gives any marketer far deeper insights into the analytics of their brand along with other competitors. Having such insights can enlarge your understanding of how those brands established their software and used it to develop their campaign strategy.
Brainstorm the heck out of new and innovative ideas. Then, be diligent in creating the content that will attract new customers and convert them once they arrive.Never sit on your ideas, or actions, and expect them to grow wings all by themselves. The social media landscape moves entirely too quickly for you to linger in the least. Over time, this action helps drive brand growth and heighten customer engagement for your brand.
Don't be shy about comparing your brand with the competition. Studying long is relative, sometimes, to studying wrong. Tunnel vision can also be a campaign killer. This happens when you get so focused on building your own brand that you take little time keeping an eye on the competition. Losing focus makes it easy to "miss the forest for looking at the trees." If your social media tool has the right analytics, it can tell you when, where and how other brands are finding success.
Effective Ways to Use Social Media to Promote Your Brand and Content
Okay, you're aware of more powerful social media tools, and you now have a better understanding of what "any" social media tool should be able to accomplish.
Next, we'll examine ways to use social media, in general, how to promote your content and brand. Keep in mind that content will always be relevant to any social media tool or campaign.
No doubt, you've spent considerable time and money analyzing, researching, and creating content that you hope will move the meter.
The only thing is, that content is nothing without reaching the people it was intended for.
Make sure your editorial content calendar is up and working well.
Give your audience an opportunity to dance with the "visual." Photos on every social media venue get more response when there are visuals. Keep in mind there are social media platforms that operate entirely off a visual process, like Instagram, Pinterest and Instagram.
Any effective post you find will employ images and visuals to help get the message across.
Headlines will always matter.
Your title has to be written powerfully enough to grab the reader's attention. Don't just settle for one title across all your social media platforms. Create a new title at every opportunity. A/B testing, as we discussed earlier, can be put to good use in this manner. Look again what I wrote above for BuzzSumo. You can expect the content found in BuzzSumo to be laced with killer titles.
Customize your content for each platform.
Your post in every venue should be written so as to stand out in that venue. Write Facebook content for Facebook. Write Twitter content for Twitter and so on.
Share your content at the most opportune time.
Your research should inform you where and when the crowds show up. This tactic allows you to reach as many people as possible with effective content that can move the needle. Learn the peak times for your social media platform.
Get into the habit of posting regularly. Ask questions and get your audience involved. Don't just drop links. People want to engage. That's what social media is for. Social media is the medium through which to improve content marketing and public relations.
Utilize your communities.
LinkedIn alone has over two million communities that you can engage with and influence. Google+, Pinterest, and Facebook have their own unique communities as well.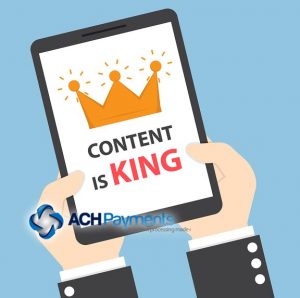 Why Content Marketing Remains King
Content will always be king. With respect to marketing strategies, content marketing has surpassed search engine marketing, print, public relations, radio advertising, and television.
Content marketing has now become the preferred way of marketing for businesses and entrepreneurs. No social media campaign can exist without content.
Content marketing is the act of creating original content and sharing it through case studies, blog posts, white papers, photos, and videos. It's all done, ultimately, to generate leads, build brand visibility, and to become a subject matter expert.
As such, the majority of marketers believe that content marketing is what will drive leads and brand awareness.
It's also the method by which they'll drive thought leadership. They all agree that one of the main reasons for content marketing is that there is very little cost involved.
Marketers can generate leads at virtually no cost in a branded environment.
Every survey shows that content curation continues to gain momentum. The only challenge is that marketers have very little time to put together a content-curating strategy.
Nearly 70 percent of marketers say that a lack of time hinders their marketing efforts and that a lack of original content has become a major drawback.
Why Content Curation?
The obvious goal of content curation is to appeal to your target market. Content curation provides the following:
Consistency of Publication
When it comes to social media, consistency gets the job done. Your audience loves it, and the search algorithms' love it.
The Ability to Access Industry News and Gain New Insights
You can count on staying current when you content curation train is up and running on the right tracks. Your audience will stay informed as well.
The Ability to Connect with Industry Leaders
Curation allows you to connect with other industry leaders in a meaningful way as well. Sharing and commenting on other people's content is the perfect way to engage conversations.
The Ability to Monitor Your Competition
Writing and publishing content allows you to gain access to what your competitors are doing as well.
Now that you know that content creation is important, the following tools can help you create it.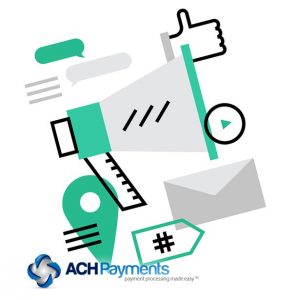 Choose your topics of interest and use the relevant keywords that will help others find you.
You won't miss updates on outside content creation either.
Get involved in a community that lives and breathes questions and answers. There, you'll find thousands of topics of interest. Conduct research about your audience's interest and plan your content around your findings. This is an excellent tool for boosting your content's relevance.
This is the perfect venue for finding aggregated articles and pages. Conduct research and find the articles you need.
Create amazing stories that will capture the imaginations and attention of your readers. Your content can be pulled from tweets, videos, articles, blog content and other media sources. The platform pulls together presentations based on audience comments and original material.
Keep your eyes on this tool. Using the right keywords, you can access over 100,000 sources of content. This is another must-have tool that you should never leave home without.
Review
Social media tools are essential for successful marketing in today's fast-paced world.
First, you have to know what's available. Then, you have to make a decision about which tools to use. Next, once you've chosen a tool, you should be totally aware of what you expect that tool to reveal and achieve.
Finally, you must realize that no social media campaign is complete without being to connect with your customers on a personal basis. This is where content curation wins the day.
Winning is about playing a complete game—better than anyone else.