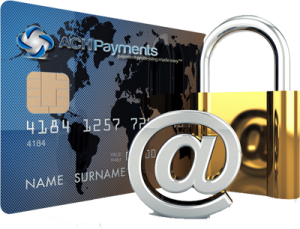 How to Choose a Business Credit Card
Small businesses sometimes turn to personal credit cards to fund their operations. However, doing so can damage your credit score if things go sour. Before you begin to shop around, see where your business is spending the most. This can help you determine which card will benefit your business most. While cash flow and current credit rating can play a part in your decision, there are still options available. As you compare business credit cards, there are three areas you'll want to take into consideration: fees, rates and rewards.
Fees
There are a number of fees associated with holding and using a business credit card. From annual to overdraft fees, if you're not aware of costs that you can accrue simply from having the credit card, you and your business can suffer.
Annual fees: Few business credit cards come without an annual fee. Shop around to find a card that meets your needs while maintaining a lower annual fee. Some vendors will waive the first year fee to get you to sign up, but keep in mind no-annual-fee cards often have higher interest rates.
Overdraft fees: You don't want to max out your credit limit. Overspending can happen but you should monitor your credit card balance regularly to make sure you don't go over your limit. Overdraft fees vary from company to company, but are often costly.
Late fees: Late fees are one way credit card companies make money from cardholders. If you're unsure of your incoming cash flow, choose a card with low late fees.
Transaction fees: Balance transfers and cash advances are just two examples of transactions that credit card companies may charge you for. Look for no or low transaction fees.  Keep in mind that if you miss a payment, you can lose your interest-free terms and have to pay the full rate, which is usually quite high. There is often an upfront fee for a transfer, usually 3% of the amount or a minimum of a $5, whichever is greater.
Rates
When it comes to your business, a few things are similar to having a personal credit card and some are different. Business credit limits tend to be based on the personal credit score of the business owner applying for the new card and are higher than they would be for a personal card. Higher credit limits tend to mean higher rates as well. There are two rates you'll really want to pay attention to before signing up for a company credit card.
Introductory Rate: For a designated period of time, credit card companies offer an introductory rate to entice your business. Many people make the mistake of not asking what the rate will be once that period is over. Make sure you ask and that the rate is comparable with other vendors.
APR (Annual Percentage Rate): Also referred to as the "Interest Rate," this percentage can either be a fixed rate or a variable rate. If you plan to carry a balance on your business card, you will need to make sure you're getting a card with a low interest rate.
Rewards
After you've looked at the fees and rates, take into account the rewards that the various credit card companies offer. The card you choose should offer rewards that complement the patterns of your business's spending. Different credit card companies offer different rewards programs for different cards, but you shouldn't have to worry about paying for enrollment in the program or have difficulty accessing your points/rewards.
Consider a rewards program that offers up what your business will benefit from most. Whether its cash, travel miles or extensive discount opportunities, your rewards program should relate to your business's current needs and expenses.
Choose the rewards program where points are easily earned and redeemed. If you have to go out of your way to earn points or redeem them, the rewards program probably isn't a good fit with your business.
Lookout for limits. Some rewards are on a timeline while others have limits to how many you can earn. Some credit card companies also ask cardholders to activate their rewards program every few months. Know the limits and timeframe so you don't miss out.
As you choose a business credit card, it's important to keep in mind that business credit can become personal credit if you're the one signing the contract. While the perks or rewards program may seem to be worth the fees or rates that are on the table, small businesses starting out without much funding should consider a no-frills card. The most important things to consider when choosing a business credit card are the fees and the rates. Make sure to shop around and always read the fine print before you sign any contracts.