If you own a business, then you are fully aware of the time and effort that it takes to run a successful business. In today's competitive digital marketing world, you need as many management tools as you can to succeed. Tools and tips may fall under the category of products or concepts, and it is important to keep this in mind. That being said, here are nine things to consider that will help your business trump the competition.
1. Implement Business Case Studies
Business case studies are a great way to analyze reports of how services and products have helped other businesses. Case studies tend to give consumers the confidence to trust products or services and take customers on a journey through usage of how a product service is likely to perform. Case studies can also necessitate certain keywords that can help websites rank higher on Google. Then, there is the issue of finding and referencing original content.
2. Use Cloud-Based Business Tools
Go with relevant cloud-based business tools to help your business stay out in front of the competition. Tools like Office 365, Freshbooks, Salesforce, and DropBox for business etc. These tools can help streamline your operations.
3. Gather Pertinent Feedback
Today, customer feedback matters more than ever. You need to know what your customers like and do not like about your product or service. Otherwise, you can lose customers to the competition without ever knowing why. Getting feedback also lets your customers know that you care about their opinion. Feedback, most importantly, can help you improve your product or service.
4. Consolidate and monitor your online business data with a dashboard
An effective dashboard can offer insights at a glance. You can get high-performance and ease of use in one location. It allows you to hatch answers that are data-driven. The great thing is there is no programming necessary on your end.
5. Excel at Analyzing Business Intelligence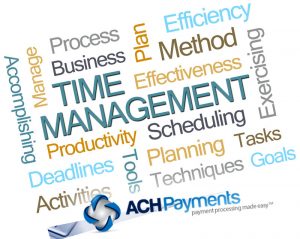 Business Intelligence tools can take your company to a whole new level. It allows you to monitor and analyze data to make the smartest business decisions possible. Several tools include Clear Analytics, SAP Business Intelligence, Oracle Hyperion System, Pentaho BI, Microstrategy, Sisense, and Microsoft Business Intelligence Tools to name a few.
You can maximize the value of business intelligence in the following ways:
Spread it across your entire organization. In far too many instances, business intelligence is only privy to a select few people within the organization. If you want maximum value, spread the information. Business intelligence can help any department within a company.
Keep automating in ways that make sense. Many companies soon realize that placing business information software over their existing data is an impossible task. Data has to be formatted for any new business intelligence (BI) tool.
Extend your business data across every device. If access to your business data is only limited to desktops, you have a lot of employees who are trying to manage without access. No one can argue that we live in a mobile world. It is impossible to predict how or when users will need to access your data. They may need a report on their smartphone or access to a dashboard on their tablet. The scenarios are endless. The bottom line is that your BI must be able to work anywhere, and everywhere.
6. Social Media Tips to Grow Your Business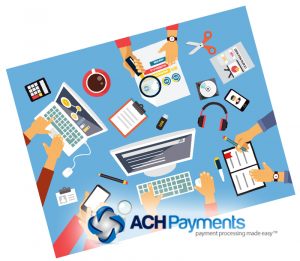 If you want your business to succeed in today's world, it is essential to harness the raw power of social media. Carefully orchestrated social media campaigns can provide a hefty ROI. If you have not already started, it is never too late to build your online presence through social media.
Leverage every relevant social media network. You will not find your customers on every social media network. Research. Find and engage your customers where they are. This is how today's marketing works.
Format content so that it is relevant for each social media network you choose. Formatting includes the type of content and how it is presented. Your content can also include infographics and videos. Learn how your customers respond best in your online venues of choice.
Make sure that you content is always in line with your messaging across multiple channels. "Likes" and "follows" are great. No one will argue the point. However, all of your content should align with your underlying message. Hopefully, you have a brand identity. Everything you produce will need to fit within it. As such, you are trying to promote something to the world. Make it all count.
Most importantly, find a balance between engaging with what is popular, and what is good for business. Remember, people are looking for relevant content. Even the search engine algorithms are looking for relevant content. Just because it is popular does not make it relevant to your business needs. A good mix is preferred.
Start looking for ways to amplify your business success with social media. Social media is affordable, and that is what makes it so viable. As you may already know, business success is about continually learning and applying new knowledge and applications to age-old business challenges—getting customers through the front door, virtual or otherwise.
7. Web Design Tips to Grow Your Small Business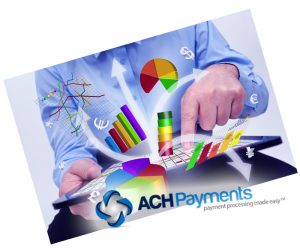 Innovative new web design ideas are going to appear. Your web presence says a lot about your business. Keep a lookout for the following trends to emerge.
Flat Design – This technique emphasizes the minimum use of stylistic elements in ways that give the illusion of three dimensions. Designers are finding creative ways to use drop shadows, textures, and gradients.
Background Videos – You will continue to see videos being utilized. Videos, the right kind, can enhance the quality of any website. Great video supports, and does not subtract from, a website.
Mobile Apps – Developers are getting better and better at designing apps. They are here to stay. The only design limitations are a person's imagination. Social elements are highly ingrained in mobile, so you can expect that they will continue to dominate mobile devices across the board.
Responsive Web Design – As users move back and forth from mobile devices, designers and developers are having to take their skills to the next level. Responsive web design is the industry standard. Websites build without this element in mind are having their ratings dinged.
Effective Typography – What people read and how the typography used to convey the message matters.
Storytelling – This will always be an essential part of website excellence. Only the very best design and storytelling will stand out. Emotional stories will dominate center stage. Such stories will utilize great design and format to convey a message.
8. Keep Setting Business Goals
Whenever you reach a goal, go ahead and set the next goal. Make sure they are clear, specific, and quite tangible. This takes time and planning. The best way to approach it is to write it all down with precise, detailed information.
9. Keep Evaluating Your Systems
Look at your programs in place and evaluate if they are still adding value to your bottom line. Find areas that are working well to find out if you can improve. Look for areas that are not working so well and determine how they can be improved. Remove system components that are no longer working or necessary. Focus on what is working and stop wasting time.
If your business is not automated. This is the perfect time to clean up some of your act. New apps and technology can help you streamline operations. Project management systems, marketing, and even accounting operations can be automated to free up your time. This allows you to stay focused on growing your company.
You also have to keep looking for new ways to impress and value customers. This is something that will never change from now until. Customer needs and wants will constantly change. So, you have to continually monitor and weigh marketing campaigns against older, loyal customers and new customers coming into the market. So, what will it take for you to thrill, delight, and entertain your customers?
Keep an eye on your competition.
One way to analyze things is to keep tabs on your competition. You do not want to mimic your competition, but you do want to make sure that you understand the why and how of their success. Just keep in mind that you will be scrutinized as well. And if you are not being scrutinized and analyzed by the competition, it may be an indication that you are still not where you need to be in the industry yet. Keep pushing. Passion for what you are doing and perseverance will ultimately win the day. And winning the day is what will keep the doors open for business.