Like it or not, refunds are a fact of life for businesses offering a product or service. You may think your products are top of the line and that customer service is off the chart. However, there is always that client or customer who is impossible to please.
Keep in mind that it may not be your product. Some people just enjoy being the person to offer resistance for almost anything. So, even though it may be impossible to rid yourself of chargebacks, there is a way to reduce the carnage.
Check with the company handling your payments to see what your descriptor looks like to customers.
Or, take it one step further and buy your own service or product to see how it's described on the credit card statement. This helps remove all doubt and any confusion about what a customer might be experiencing.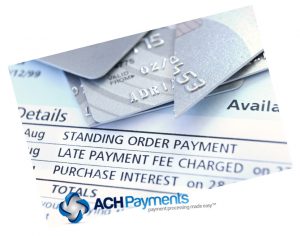 Make sure you're informing customers about how and when they're charged.
If you are charging your customers on an automatic basis, you can inform them through different stages of interaction.
The first interaction can be pricing page. Also, make sure you have a service terms page. Send them a detailed reminder message perhaps a day or so ahead of when you'll actually charge them. Send another detailed message after they've been charged for the product or service.
Keep in mind, when asking for credit card information, users should provide all credit card details. This includes expiration date, cardholder's name, and the credit card number.
Provide concise and clear contact details.
Let your customers know who you are and how to reach you. They should never have to search high and low for this information. Your information should include email address, business phone number, and a street address. Place that information in both your website's header and footer if possible. Also include this information on your site's contact page.
Provide crystal clear descriptions of what you're offering customers.
If you're making the buying process difficult, customers may experience buyer's remorse down the line. Take time to think deeply about your product. Is it tangible, or is it something like an SaaS product?
Either way, spend quality time deciding how you will describe it to customers. Pictures are always important and can convey a lot of information. Itemize the product's functionalities so that no customer will be left in the dark as what to expect.
Take care in offering a plan.
Should it be monthly, quarterly, or yearly? Pay special attention to any bonuses offered.
While offering refunds isn't so popular these days, they're a great way to protect against chargebacks. Refunds work for any product, whether digital (as in SaaS products) or a product through your e-commerce website. It actually shows confidence on your behalf.
Customers should always be given an option to get their money back if they don't like the product or service. The reality is they will get their money back one way or another.
Social media is huge, and people share their likes and dislikes with the world. It's far better to handle a disgruntled customer in the right way the first time around. Who knows, they may even become a loyal customer because they regard your business as having integrity.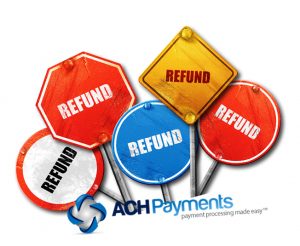 Provide your customers with a quick start CD or report.
If the product is informational, there's too much information on the planet to relish learning anything new. People the world over are suffering from information overload.
Imagine your own frustration in opening up a new package or browsing new information. There's often that feeling of not knowing where to start. A quick guide or starter CD can solve the dilemma for business owners or marketers.
It gives the consumer a place to start and makes reviewing the material a lot easier. Keep in mind that if people can't figure it out, they may just pack it all up and send it back. Then, it's time for a refund.
Don't forget to include a "thank you" or "welcome letter."
These letters helps reassure customers that they made the right decision in purchasing your product or service. It can also get customers excited about digging in and trying out their new product or service.
A welcome letter can also give customers access to more resources and information. The whole idea is to make customers feel good about their decision to partner with you. You may even want to consider giving them a promotional item like a bookmark or pen.
Consider offering customers an extra bonus or an additional report.
The idea is to add value and help your customers feel you're over-delivering on value. It all adds up in the end.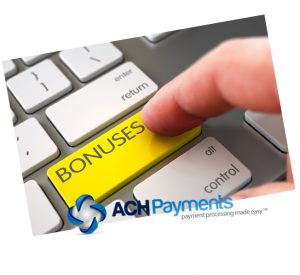 Stay in contact with customers.
Communicate at all times. Write a letter or even call them up to thank them. Picking up the phone may seem like a thing of the past, but it actually works because so few marketers or business owners take time to make the effort. It may seem old fashioned, but customers will feel appreciated.
It's another way to stand out and deliver the value that customers need and deserve. If you're strapped for time, have someone in the office or company handle it. It's a quick way to find out what your customers think, what they need, and to answer any questions.
Include a welcome auto-responder series that allows you to stay in contact with customers.
Five or more emails can reassure your customers made the right decision in purchasing your product or service. This also allows you to include tips and training on how best to use the product.
Give your customers a little tease to help them dive in to experience the product. When people are excited, there are fewer chances they'll return the product.
Don't be afraid to ask for testimonials.
Testimonials go a long way in helping marketers to convince prospects their product is the one to buy. People naturally listen to what other customers have to say.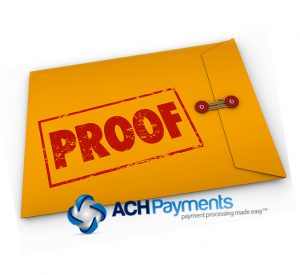 Consider using direct mail.
It still works if you're willing to send a postcard or a newsletter. It's another way to build trust and positive relationships with customers. Direct mail is a way of reaching customers outside the online world.
It's a way to send customers something physical after each sale. It's also another great way to stay connected. It may be one of the more costly ways to stay in touch with customers, but it works in the long run.
Reaching Out to Touch Your Customers
The power of touch influences how people buy products. How hard, rough, heavy or soft a product feels will influence purchasing decisions. Studies have shown this to work with physical products. There's reason to believe that your contact with customers is equal to a physical touch. It makes them feel comfortable with your product or service.
Keep striving to make your customers feel awesome. Stats show that up 89% of dissatisfied customers will break rank and go over to the competition's camp. If there's a bad experience, handle it quickly and efficiently. Put measures in place to make sure it doesn't happen again.
Always be the business that strives to do more to keep your customers happy. This is competing for customer "awesome."
Keep Robots Away from Your Communications
If you have a robotic way of communicating with customers, they'll know it.  And they won't like it. It's necessary to schedule a plan with thoughtful segmented messages. This lets customers know you care and you're thinking about them at every opportunity.
Keep Customers Involved with Your Product
If you want customers to use your product on a regular basis, then keep them involved along the way. There's always a possibility that your customers know a lot about your product they can share. Don't be surprised if they can teach you a thing or two that you can pass on to others. Never be afraid to reach out and ask them for advice.
Remember that people are looking for accountability. Long gone are the days when business owners could demand top dollar for their service without any interaction with the customer. Value means adding live coaching calls, or additional training material. This even allows you to charge a premium price without worrying if the product will be returned. People don't mind interacting if you give them an opportunity to interact.