As a business owner in today's world, there's a good chance you're already using social media marketing to inform potential and current customers about your business. Up to 82% of small business owners use sites like Facebook, Pinterest, LinkedIn, Twitter and Instagram. If you're not yet completely in the game, now is the perfect time to delve in.
Social media is all about interacting with customers in their own space and time. Consider the following five ways that social media can benefit your company.
#1. Social media marketing allows companies to get the word out about their business.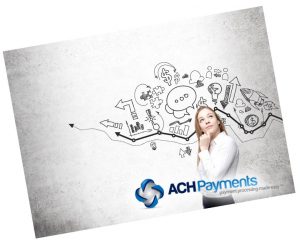 Social media is the one tool you can count on to help get the word out about your company.  Exposure is what any company needs to stay relevant in the minds of its customers. Social media marketing allows companies to enhance old relations, and grow new ones with their target audiences.
All your connections are fans or followers, and have likely done, or will do, business with your company in the future. These are also the people who pass on the word within their networks whether your company is worth doing business with.
#2. Social networking allows businesses and marketers to communicate to non-technical people.
There's no getting around the fact that social media is popular all across the world. This knowledge comes without having to be a dedicated follower of tech blogs or a person who reads social media publications for mealtime. Social media is popular amongst the majority of consumers in today's world. And it can only get more popular as time passes. Through insightful information gained by engaging customers, marketers can work to create new products and services that can benefit customers.
#3. Social media is a cost-effective tool.
It happens to be the most optimal solution for small businesses wanting to save money while still being able to communicate with its customer base on a regular basis.
Consider the following:
TV Advertising – If you have the money to fork out for a 30-second spot, it can cost thousands of dollars. Local TV adds can cost up to $50 for every 10,000 viewers. How many people will see your ads? People are constantly drowning out the noise of television advertising.
Radio – People still listen to radio, but it's certainly not as popular as it was 20 years ago. A typical radio spot ad will run around $100 for 30 seconds. It's a hit or miss. Who actually listens to radio anymore?
Print Advertising – Newspaper advertising costs less than radio or TV. The fact remains that a huge number of magazines go out of circulation each year. Every form of traditional advertising has its cost structure based on demographic reach. Consider how newspapers across the states are struggling for readership. People, today, receive their news from the Internet from an array of smart devices.
#4. Social media is the perfect tool to reach every demographic and age group.
At least 65% of all adults use social media, and usage for all age groups has reached nearly 70%.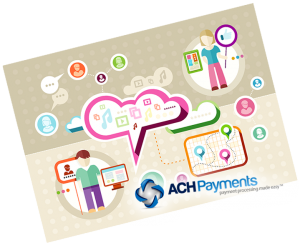 #5. Social media can help achieve two-way communication between consumers and business owners.
It is the perfect platform for learning more about customers and their preferences. Along with learning more about customer interests, social media is a great way to collect feedback at pretty much zero cost. It allows marketers to delve deeper into a customer's thoughts and lifestyle, and to know them on a much more intimate basis.
A major benefit of accessing customers and potential customers through social media is that customers who are on social media—are really on social media. Data indicates that social media users will check their accounts up to an average of 17 times daily. Consider that you're lucky if a customer visits your brick and mortar store once a week.
If your customer receives a feed right from social media posts, it's possible that you can reach out to customers several times or more a day.
With social media, there's no limit to how much businesses can share about themselves. This is because social media allows you to offer up-to-date news about events or new services or products. Social media news is indexed by search engines, which makes searching for and finding information easier for users.
Social media is also being utilized by many small businesses to set up customer service programs that can provide customers with instant feedback and gratification. Your social media involvement gives customers a sense that you care. Through real time monitoring and customer feedback, marketers are able to drive real business results.
Consider that today, more than half of all Americans are hooked into their smart phones and devices. That number will only increase over time.
Business owners can manage social media apps on the go. This means you can connect with your base in real time wherever they happen to be.
Your Social Media Checklist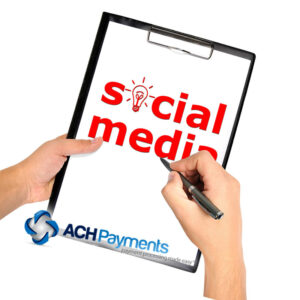 Back to square one!  Always identify your goals and objectives. This will never change with anything in life. You must know what you're pursuing. Nail this down before you even decide how you want to pursue social marketing. Take care to understand how your platform works, where your audiences hang out, and what your objectives will be from the very start.
Remain Human
Everyone has a soft side, and your customers need to see it. Being human is staying active on your social media accounts. Some marketers think that writing an article and throwing a link at the bottom of it is interacting with customers. That's just not the case.
Interaction means engaging everyone that you can in a meaningful way. If your audience is responding to posts without any input from you, they and others will notice your lack of response. Your interactions are a major way for your audience to feel connected to you. This way, they'll want to read your articles, posts, and blogs.
Delve Deeper to Understand Their Needs
If you're not sure what your audience wants and needs, then you're banging your head against a wall. What do they want to read? What do they believe in? This is a start, and is what marketing is all about—finding a need and fulfilling it.
Make it Simple for Readers and Visitors to Connect
Make sure that you include icons on your website. Do everything you can for people to like and follow you. Of course, you'll have to provide something they like, are willing to follow, and are willing to share. Make sure, that wherever you have a social media profile, it links back to your website. This gives people an opportunity to learn more about your business.
Find a Way to Share Your Social Media Efforts with Everyone
Try not to be spammy, but do share with everyone and every organization that you know. This lets people know that you have presence worth interacting with. If they share with their network, so much the better. That's the goal. Having your network share with their network is the way things should happen.
Social Media Marketing Strategies Work Best When Integrated
Every social media network that you spend time working should have a true purpose. There should be a reason that you spend time there. It should serve to enhance your bottom line.
A good way of keeping track of everything is to come up with a marketing calendar. The calendar can post upcoming events, posts, or anything that you want your customers to be aware of.
You can better analyze each social media channel and continue to design campaigns that will bring in business for each sector.
Produce Only Valuable Content
If your content isn't valuable, you'll know by how customers react to it. Valuable content should be duplicated across your social networking accounts. Great content helps to showcase your website and business, which can serve to bring in more money and customers.
Make Sure Your Social Media Accounts Are Optimized
People still search for information on the web by using keywords. Conduct a little research and Google specific keywords, and do the same with other search engines as well. See what comes up. Examine those sites or posts, and use those keywords in your own post.
The idea is to make your content the most relevant content possible. Do this, and you'll please your customers as well as search algorithms.
Use Hashtags Wisely
Everyone's using hashtags these days. Since millions of people are on board with the concept, you'll need to make sure that your hashtags are relevant and serve to attract users to your website. Don't feel that every post has to have a hashtag at the end of it.
Social media is here to stay. Hire an expert if necessary. You'll likely see immediate results while saving your company's hard-earned money.