Achieving online visibility without engaging in some sort of content marketing strategy is tough.
Maybe even impossible if you're not purchasing paid traffic.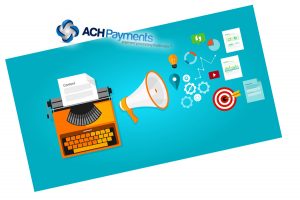 What is a Good Content Marketing Strategy?
For starters, use engaging, well-written content to draw potential prospects to your site.
It's a means to an important end. When used, it can keep a steady stream of targeted traffic flowing to your site.
What is Content Marketing – The Basics
Content marketing is about using content to market your website or business. That doesn't mean that anything goes, though. There are good ways and bad ways to go about it.
Marketers sometimes assume that they can post anything to get where they'd like to be. But that's not the case at all. In fact, that strategy could actually be detrimental in the long run.
The Characteristics of Great Content
It's at the center of any decent content marketing strategy. If you're not willing to create excellent content, you shouldn't bother at all.
It used to be that content just had to have the right keyword densities to propel your site to the top of Google. That's no longer true. Great content features more than optimal keyword densities.
Great content meets the following criteria:
It's Timely – Have you ever visited a blog or website in June and been presented with a story about Christmas specials? Right away, you know that the site isn't updated often.
Why should you waste your time there? Visitors leave when they visit a dormant site. The easiest way to show that your site is active is by posting timely content.
Content marketing success revolves around up-to-date content. All content grows stale sooner or later, so you need to generate more to stay on top of things.
It's Thought Provoking – People have plenty of options when it comes to reading material online. Why would anyone waste his or her time reading something that makes their eyes glaze over?
This isn't to say that your content has to be controversial. It just means that it should make people stop and think. You don't even need to have all the answers.
By getting your prospects to think more, you'll pique their interest and keep them coming back. It's one of the strategies we use here regarding getting the word out on our ACH payment services.
It's Engaging – You could present readers with a bunch of interesting facts. But if they're conveyed in a way that is dry and dull, your content won't be any good.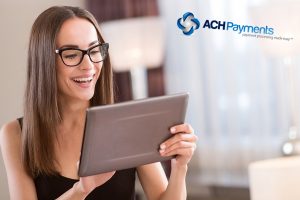 Being grammatically correct and free of spelling errors isn't enough. Engaging content flows along and is easy to read. More importantly, people actually like reading it and look forward to doing so.
It Prompts Discussions – Don't make the mistake of disabling comments on your posts.
When people feel welcome to share their comments, they are more likely to enjoy your content. Write your content in a way that prompts discussion, though.
A great trick is to end each post by posing a question to your readers.
It's Informative – It's amazing how much fluff is floating around the web. Many companies use content to just fill up space on their blogs and websites, and that's a big mistake.
Using informative content to educate readers, visitors and prospective customers works. People may visit your site seeking specific information. Are they able to find it? You can use your content to make sure of it.
Just make sure you have your facts straight.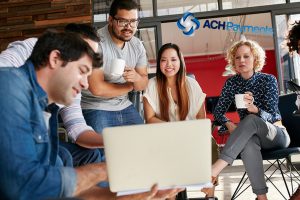 It's Useful – This is another characteristic that may seem somewhat redundant. Yet, it refers to content that shows people how to do something. A great way to get there is by posting how-to articles and blogs.
No matter what industry you're in or what you're trying to sell, you have a lot to teach the people who visit your site. A great example is showing people how to use your products in various ways.
Pay attention to the kinds of questions you get from customers too. They can be your inspiration for how-to posts in the future.
It's Fresh – A good content marketing strategy only works if it is consistent. You can't just post a bunch of content one month and then completely drop the ball the next. Your readers won't stand for it, and they will seek greener pastures.
If you're unable to generate fresh content on your own, hire someone to do it for you.
What are the Benefits of Using a Solid Content Marketing Strategy?
Is it worth your while to come up with fresh, engaging, interesting content?
When you consider the benefits of content marketing, you're sure to agree that it is.
What is content marketing? It's a way to draw people to your site, hold their interest and keep them coming back again and again.
Attract Visitors – In the old days, keyword-rich content would drive a site to the top of the search engines. SEO is still important, but it's important to use excellent content to attract visitors. People are more likely to share top-quality content, which helps you cast an even wider net.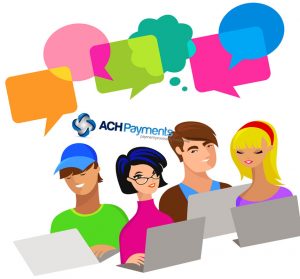 As you earn a reputation for posting interesting articles, more and more people will come to your site.
Hold Their Interest – Is your bounce rate abysmal? You can't hope to convert visitors to customers if they don't stick around long. Excellent content can keep people on your site long enough to become interesting in whatever you have to offer.
As you consistently use excellent content, you should see a nice drop in your bounce rate. People will land on your site, be drawn in by the content and make themselves comfortable.
This will give you the opportunity to promote your products and services. Which should have a positive impact on your conversion rates.
Bring Them Back – When people visit a site that doesn't have a lot to say, they're more likely to forget all about it. That's true even if they do buy something.
There are so many companies vying for people's attention that you need to create excellent content to stand out from the crowd.
What is content marketing? It's using high-quality content to show people why they should keep giving you their business.
There's no magic formula. But creating great content is sure to improve your customer retention rate.
Where to Post Content
The most obvious place to post the content that you create is your website. You can create a page that is devoted to articles. Another option is to create a separate blog and link to it from your main website. You may even want to do both.
As long as you do something, you will be ahead of the game. Of course, you shouldn't just post content. You should do it consistently. Whether it's on your main website or a separate blog, it needs to be steady to be effective.
Promoting Your Content
The "marketing" in "content marketing" refers to marketing your company. You need to market the content you create too, or the right people aren't going to find it.
Luckily, promoting the content you write is easy. You may even be able to make your readers do a lot of the heavy lifting for you. They can do this, of course, by sharing it with their friends.
There are two main ways to go about this: social media and email.
Social Media – At the least, you should be active on sites like Facebook and Twitter. Whenever you create new content, post a link to it on those sites.
This will only be effective if you actually have people following you. So take some time to gain plenty of followers first. Google+ is another social media site that can be used to promote content.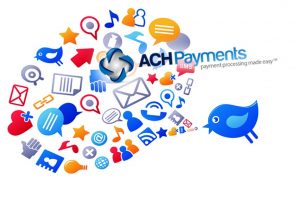 You need to be consistent with your social media marketing activities. There are programs that will share your posts on the most popular sites, and they are well worth the money.
Email – Email continues to be an effective way to market to people. Yet, it is crucial to have people's permission before sending them emails. As tempting as it may be, you shouldn't spam random people with messages about your content.
Create a landing page and use it to ask people to sign up for a weekly newsletter. Include updates on new posts in your newsletter to keep people coming back to your blog or website.
Should You Create Your Own Content?
People often get stressed out about finding the time to create the kind of content they need. This is worrisome, but there are affordable and easy solutions. There are plenty of freelance writers out there, and they are happy to create content on demand. There are also sites that specialize in connecting website owners with writers. Explore the available options and don't be afraid to pay others to create content for you.
What is Content Marketing? It's a Powerful Way to Promote Your Site
As a small business owner, you need to have as many tools in your arsenal as possible. Otherwise, you're sure to be drowned out by the competition.
Stellar content is a great way to distinguish yourself from other companies. It may be slow going at first, but you will get into the groove sooner rather than later.
Before you know it, your content marketing strategy will be producing great results for you.