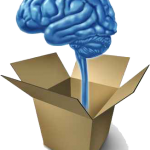 We help businesses of every size reduce the time and money spent on payment collection. Using the ACH network or via credit cards your billing problems get solved. Whether you are a Fortune 50 corporation or a small business with one employee we have solutions that  are guaranteed to save you time and money.
The guarantee -We WILL make payment collection easy, save you time and money or you receive a NO HASSLE refund of all fees you have paid. There really is only one reason we make this guarantee and that's because we know your business will benefit.
The TOOLS: Whether you use our web based virtual terminal or you integrate via an API payment solution, the features and ease of use simply are not available elsewhere.
Multiple Payment Options from One Platform:   Whether you need to process single or recurring ACH transactions or credit cards (check verification as well) they are all a click away.
Security: This is your money we are talking about. You want to know the company you are partnered with uses the most secure, reliable solutions in the industry and is rock solid, debt free and has been in business for years ( we have been around over 12+ years).
The SUPPORT: If you have questions you need answers and you want them now. Our trained client services staff is available for all your needs and respond promptly (no voice mail) to your important phone calls.
The EXTRAS: You need help getting your customers on an autopay plan, authorization forms for sign up, tips on growing your business (leveraging Internet to acquire clients), a FREE web payment page for your business and more. You are not just getting the ability to reliably collect payments you are gaining a partner.
Peace of Mind: Once you have your customers on an automated payment plan or a pay by phone/web system and you can count on reliable cash flow it alleviates that stress and tension that comes from "reminding" people they OWE you money.
You need powerful, easy to use tools that will make your business life easier and a partner that will be there to help and answer the questions you have now and in the future. To get the most from ACH Processing you need a partner that understands how to address and meet YOUR needs. Choosing the wrong processor can make what should be a time and money saving tool into a frustrating experience. For more than ten years thousands of companies have enjoyed the benefits of our automated payment processing solutions. Look around and find your solution.