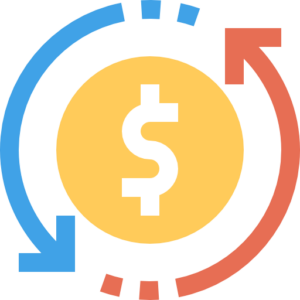 Software developers are under pressure from competitors in their market space,
customers with "special needs," and from their own company to constantly be innovating and taking their product to the next level.
Integrating a payment processing solution offers end users the ability to debit/credit checking accounts, savings accounts, or credit card accounts, AND provide methods to automatically post and reconcile payments.
The Best ACH Integration Options provides payment options and benefits for a SaaS company's users. For Businesses that utilize a recurring payment model ACH Integration is an absolute necessity for multiple reasons:
Credit card decline rates are on the rise. Average recurring credit card billing return rates are around 15%, while ACH payment processing return rates are typically sub 2%.

ACH payments are widely accepted for payment facilitation by both consumers and businesses.

Banking checking and savings accounts don't have expiration dates and are not nearly as susceptible to being closed or re-generated due to data theft, making ACH integration of payments an ideal choice for recurring payments based applications.

ACH Processing fees are typically 80-90% less expensive than credit card fees.
What are the Best ACH Integration Options?
In terms of an ACH Integration API, the Best ACH Integration Options include:
API availability: Does the partner offer RESTful or SOAP ACH transaction integration, or both?

How long has your potential integration partner been serving the needs of app providers and what is their track record?

For market bases that include Canada: does the partner provide a single API for both United States ACH and Canadian EFT?

Will your potential partner take the time to understand your business requirements and provide options that custom fit the payments needs to your needs and your clients?

Is sensitive data tokenized?

Is there an API that would allow your customers to apply from your site or app?

Other payment utilities available?

Does the platform meet PCI Security standards (though

NACHA

does

not

require ACH transactions to be PCI compliant)?

Does the partner provide assistance in ACH payments processing adoption for you and your user clients?

Can you leverage the ACH Processing Integration for your apps' revenue stream?

Does the ACH API offer additional utilities to make calls for anti-fraud and risk mitigation?

Can risk acceptance models lower processing costs?

Are there white label possibilities that might allow for a branded processing option, keeping the ACH processor behind the scene?