How ACH Supports Secure and Regulated Cryptocurrency Transactions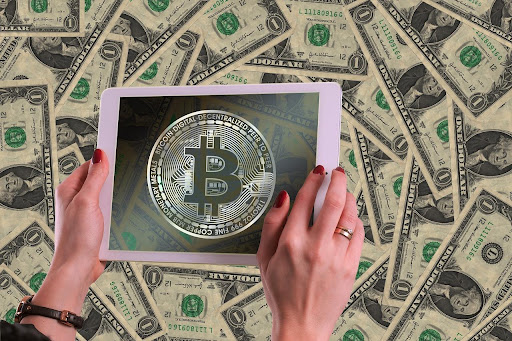 Source:https://pixabay.com/photos/bitcoin-coin-money-electronic-money-3798106/
As the world of cryptocurrencies keeps growing, buying different cryptocurrencies is now a popular option. For many, buying cryptocurrencies comes with several uncertainties. They search for a convenient and easy method of performing secure crypto transactions. With Automated Clearing House (ACH), individuals can now use cryptocurrencies in large quotes while also facilitating other payment methods.  Let's find out below how ACH supports secure and regulated crypto transactions. 
What Is an ACH Transfer?
ACH is an electronic transaction that allows the transfer of money between different banks in the United States. ACH is a cost-effective, reliable, and secure means of transferring funds and can be used for several transactions such as online purchases, bill payments, and payroll deposits. 
Does ACH Support Cryptocurrency Transactions?
ACH accommodates and facilitates cryptocurrency transactions. It allows individuals to deposit and withdraw their funds from a cryptocurrency exchange regulated by FinCen (Financial Crimes Enforcement Network) licensed by FINRA (Financial Industry Regulatory Authority) in the US.
ACH itself does not provide direct cryptocurrency services, but it has an essential role in offering individuals access to licensed and regulated exchanges. With this, individuals are assured of a secure method of investing in cryptocurrencies while following regulatory standards.
Buying Cryptocurrencies with ACH Transfer
It usually takes around one to three business days to process cryptocurrency transactions instantly with ACH transfer. However, certain cryptocurrency exchanges provide the services of buying cryptocurrencies instantly with ACH, often termed "instant availability". Let's take a look at the steps of purchasing cryptocurrencies with ACH:
Select a cryptocurrency exchange accepting ACH transfers. Some of these exchanges include Kraken, Gemini, and Coinbase. 

Next, create your account on the exchange then verify your details in the verification process. This could include providing personal information, proof of address, and a government-issued ID card. 

Then, link your bank account to the range, by providing your routing number and account numbers.

Certain exchanges

might require a verification deposit before they let you make purchases with an ACH transfer. 

After linking your bank account, you can then initiate a cryptocurrency purchase. For instance, you can decide to purchase Cardano, after checking the

Cardano price today

. Some exchanges provide trading or instant availability of the purchased cryptocurrency. Check the terms and conditions for fees or transactions. 

You can transfer the purchased cryptocurrency to your secured wallet. Some secured wallets you can choose from include hardware wallets like Trezor or Ledger or software wallets like Electrum.
While some exchanges might provide the ability to purchase cryptocurrencies with ACH transfer with a promise of instant availability or trading, there might be some limits on the amount you can buy or purchase. 
ACH Fees
ACH transaction fees which usually include most bill payments and payroll direct deposits are usually free or low cost when compared to other types of transfer. However, there are several types of fees like a flat fee (per transaction) which can typically cost $0.20 to $1.50, a percentage fee (per transaction) which costs $0.50 to $1.50, and batch fees, which are less than $1.
Endnote
Purchasing cryptocurrency switch ACH transfer is possible and is also cost-effective and efficient, as far as it's done through a regulated and licensed broker. While ACH systems don't directly crypto handle transactions, it facilitates seamless transfer of funds between an individual bank's account and a crypto exchange, enabling the sale and purchase of cryptocurrencies.