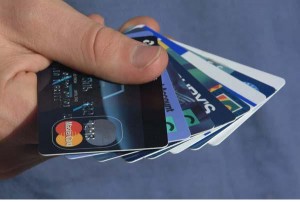 If you accept debit or credit cards at your business, you'll need to choose a merchant service provider. This is a company that provides transaction services for your business; i.e.: helps you process card payments so that you can complete a sale.
There's really no way around working with a merchant service provider if you want to open up your payment options to credit and debit cards. Whether you opt to have a traditional credit card transaction machine in your store, use a cloud-based, virtual terminal credit card service, or take a mobile, portable ecommerce credit card processing app with you on the go, you have to work with the company that supports these services.
Why You Care
If you're currently only accepting cash at your location, you're missing out on serious opportunity to increase sales. Most people don't carry much cash with them, and these people are currently excluded from shopping in your store. But if you begin accepting in-person and online payment through credit cards and debit cards, you encourage people who only use plastic to shop with you.
What to Look for in a Merchant Service Provider
It's important as a small business to find the best payment gateway and best service provider for your specific needs. Some providers specialize in specific industries, like restaurants, while others serve a more general market. How important is it to you to have a transaction processing company that specializes in your field?
You may need other services that a merchant service provider offers. It's easiest, naturally, to find a provider that offers all these services in one place, rather than piecemealing a solution together. For example, if in addition to needing a wireless credit card terminal you also need payroll disbursement and identity verification services, shop around for a provider that offers all of these services. You may even qualify for a discount for bundling services together.
Understanding Processing Fees
When making your credit card payment gateway comparison, it's important to take a look at what and how you will be charged for merchant services. Typically, you will have three types of charges:
An up-front fee to start services
A recurring monthly fee
Per-transaction fees
The first two tend to be a flat rate, and may be negotiable, depending on the company. The per-transaction fees are typically a percent of the transaction plus a flat fee. For example, you might be required to pay 2.25% of a transaction, plus an additional $.15 for each transaction. It's important to ask any card processing companies you're considering when they take their fee. Is it a lump sum deducted from your account at the end of the month, or is it daily or weekly? Likewise, when do you get paid out for the transactions you've processed? This can greatly affect your cash flow, so know ahead of time what you'll be charged and when you will have to pay it.
Choosing a Provider
Shop around to see what other service providers charge, but don't shop on pricing alone. Look at the reputation of the company, services offered, and customer service. If you have a problem with your wireless credit card terminal, you want to know someone will pick up the phone, ready to assist you quickly, so that you can get back to accepting payments in your store.
You'll likely be approached by merchant service provider salespeople looking to secure new business. This is a fine place to start, but expand your search online to find other companies that don't need to send a SWAT team of sales folks to get you to sign up. Look for reviews of providers to see how other businesses like the services provided. Don't be afraid to contact the company and ask lots of questions. After all, you want the best service for your company!