It's no secret that businesses and organizations that have a subscription model or simply have a recurring payments component are likely to utilize ACH payments. The primary reasons for this are because:
Businesses and organizations who have customers of a recurring nature typically know their customers far better than a business providing products on a one-off variety. This provides the opportunity to have funds collected via ACH.
Those businesses and organizations who fit into the model the opportunity provides are rewarded with far lower processing costs in comparison to credit card transactions.
There is an online ACH savings calculator which can provide a savings calculation for acceptance of ACH versus credit cards here.
So what advantages does an ACH Payment Gateway provide over other origination methods?
The answer to that question can take on many different forms depending on who you are asking. Let's establish a few givens: For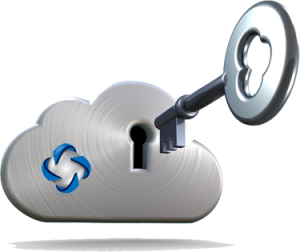 the most part, a company or organization who typically be looking to integrate a software application has a few different methods of integration:
API (or SDK).
sftp file submission
File submission doesn't really integrate a software application in as far as enabling the application to manage and report back on ACH transactions. Depending on the ACH API, it likely does.
Here's my perspective on where and ACH payment gateway can be an advantage based on the technology we provide to companies and organizations:
Bank account validation and verification
Data can be returned to validate and verify bank checking and savings accounts. Businesses and organizations differ in what data they might require, but all will benefit from data returned notifying the originator that the ABA routing transit number entered is correct or not. Other validation and verification data that can be called could be whether the account status is live or closed. Whether the account has a positive balance or not. Data can even be returned allowing a business to know if the name given matches the account on file.
Settlement and Returns Data
A gateway communicates in real-time. While the ACH network is still a batch network, RDFI data files are not delivered to a given processor at a set time. That data can come in anytime. An organization who has integrated with an ACH payment gateway can utilize webhooks to have settlement and returns data posted within their application, on the fly, as it is received from the RDFI's. Working in concert with the ACH API, all relevant ACH transaction data can be posted to a user account, automatically.
Security
ACH transactions are not subject to PCI compliance standards like credit card transactions are. The reasons for that are many, and while the standards may change in the future, the fact remains that currently there's nothing mandating the use of a PCI compliant method or system to originate and manage ACH transactions. However, it's extremely unlikely that your hard earned customers would want their bank account data handled in an unsecure manor.
A good ACH payment gateway will work in the same fashion as a PCI compliant credit card gateway does, replacing sensitive bank account data with a reference token to be stored. This simply can't be done with a flat file NACHA submission. Even if you are submitting a third party's file spec that can return a token, unless your application runs and manages its ACH transactions on a PCI level one platform, that sensitive data originates from software that is stored on your platform and could be accessed by who knows who.