Recurring ACH Processing Software
Recurring ACH Processing Software allows a business to setup and automate ACH payment collection from customers. Once the payment plan is enabled, eg debit customer Suzy Jones $99 on the 1st of each month for 36 months, the debit happens via the ACH network automatically. The customer can be emailed a receipt with transaction details.  
There are two types of Recurring ACH Processing Software: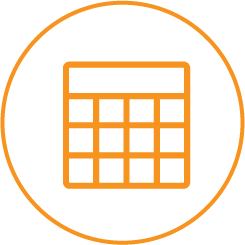 1-Using a SAAS that has an integrated payment solution. An example might be a Dance studio software that manages the business and as part of that offers a recurring ACH Processing option. In this example all of your payments originate from that software
2-An ACH Virtual Terminal that is built specifically to manage payments.
An ACH Virtual Terminal offers the following benefits:
Secure Payment Processing — Level 1 PCI compliant with credit card tokenization to ensure data integrity.
Anti-Fraud Tools — Address verification, velocity controls, advanced checking account verification tools as well identity verification.
Intuitive Interface — makes payment processing and reporting simple.
Virtual Terminal Gateway — You can connect the Virtual Terminal to multiple back end credit card processors.
ACH Website Payment Tools — Quickly create a secure hosted payment page with custom fields and the ability to take one-time or recurring payments.
Comprehensive and Useful Reporting — Ability to export reporting into multiple formats. Create templates for your specific needs.
Recurring Engine — Set up recurring payments with ability to use backup payment method. Revenue reporting based on future recurring transactions. Credit card expiration reports.
Email Receipts — Offer customized messaging for your customers. These automated messages are an excellent opportunity for cross-selling/upselling customers.
Payment Scheduling — Accept one-time payments for the present/ future date, and use multiple scheduling options for recurring payments.
In both options you gain benefits of improved cash flow, enhanced customer retention rates, lower processing fees and lower payment decline rates (as compared to credit cards).
For more information on  Recurring ACH Processing Software Contact US