Integrated credit card and ACH processing, we have it here for you at ach-payments.com. For more than 19 years, we have been leaders in providing processing solutions that encompass both the ACH and credit card rails.
Having both credit card and ACH processing has advantages for using organizations. It's not only convenient for you to have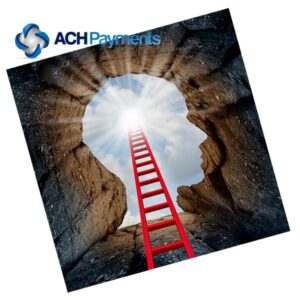 processing capabilities for both rails, but it provides a convenient payment method for many of your customers. Many consumers are accustomed to paying via ACH, especially in recurring payment scenarios. Mortgages, utilities, gym memberships and paying on credit card balances are all commonly paid via ACH. It's nothing new for just about everyone. Some people prefer it as a payment method because for services they rely on, they don't have to worry about service interruption because of an expired or reissued credit card.
ACH is safe. There are consumer protections built into the ACH operating rules that protect against fraudulent transactions. Even while ACH banking data is less likely to be compromised because of point of sale intrusions don't affect ACH, nevertheless they do occasionally happen. All a consumer has to do is report a fraudulent transaction to their bank by way of completing an affidavit and the fraudulent ACH transaction will be reversed. For consumers, the key thing to keep in mind is that there is a time limit in reporting and charging back the fraudulent ACH transaction. That time limit is 60 days from when they last received their bank statement. SO, depending on when the last statement was received, this could be anywhere from 60 to 90 days from when the fraudulent transaction was originated.
ACH transactions, assuming a single source provider operating on a PCI level one platform, are safe for the using businesses and organizations as well. Modern single source credit card and ACH platforms tokenize sensitive data, so that neither a disgruntled employee nor a an external data thief can access the sensitive data for fraudulent use.
Integrated credit card and ACH processing provides a single source for settlement and returns notifications and reporting to be used by accounting personnel for reconciliation purposes. Data can be obtained in a number of different ways; sftp data delivery, API calls or multi-user virtual terminal access where multiple formats of data download formats are available.
If your company or organization has a need for processing of both credit cards and ACH transactions, we at ach-payment.com are here to guide you in how to best solve your requirements.