Running a sports league can present some time consuming tasks, and one such on-going task was the collection of league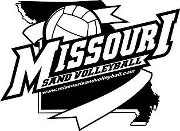 fees, the depositing of the payments and the reconciliation for accounting purposes. Reducing time spent on redundant tasks frees us of man hours spent on these tasks and allows us to focus on things that are more important to our league participants.  We operate a sand volleyball league in St. Louis, MO., and when your sports league is spread among  multiple locations throughout a metropolitan area, tasks like running down checks for league fees becomes even more time consuming. Not more than a year ago our procedure for collecting league fees was for ownership to physically drive to each location, track down each member of every team and get a check from them. Of course there are always the 'I forgot the checkbook' situations that always seem to show up and result in repeat trips, and let's not forget the multiple trips to the bank to deposit these checks. Our time spent in collecting league fees for each session was easily running into the hundreds of hours. We knew there had to be a better way, but where to look?
Being social with our league participants is not only part of our business, it's much the reason why we operate our business. Our leagues are as much a social experience for our participants as they are an athletic event. In late summer of 2011 I was having a typical conversation with one team after a match, getting to know our patrons better and simply having a chat. When discussing what this team's participants did for a living, one response touched an itch; "I work in the electronic payments field." You can probably guess that it was someone who works for the company who operates this website. After discussing our situation, the time involved in how we currently operated and what our desires were, his response seemed all too simple; "Not a problem. We can have you setup and ready to roll for accepting electronic website payments for all league registrations without incurring credit card discount rates within a week."
Within a week? For less than it costs us to deposit a paper check? No more running to each location every day and tracking down checks for league registration fees? We simply had to check this out further! We subsequently got in touch with the company and got a demonstration of their systems and how we could incorporate web payments into our site. What was first thought to be a daunting task quickly was realized as exactly what we needed, and much easier than we ever thought it could be. Using a virtual terminal to configure the web payments system and then pasting a snippet of code onto our website was no more than a 30 minute chore. Now we wondered if our patrons would accept this as a rule for league registration fees or whether we needed to present the option of still accepting a paper check. The last thing we wanted to do is alienate our patrons. It became a judgement call, albeit an educated one with the help of the company and their years of experience. We decided to make e-check payments via the ACH processing method mandatory.
Not only did we make ACH mandatory, but we decided that we would no longer accept payments from individual team participants. Instead, when a team registers, the captain of the team is responsible for the entire team registration fee. He/she is then responsible for collecting fees from other team members. Accounting became much easier. Setting up notifications of payments received and the reporting tools made reconciliation even easier. Are we glad we did this? You bet. If you operate a sports league, you owe it to yourself to checkout e-payment options. My bet is that you won't be sorry. Next on the horizon: Accepting credit card payments via the same system.