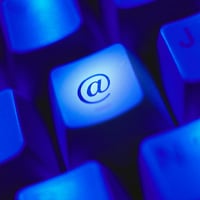 Sending the right emails at the right time to your opt-in list is one of the best ways to grow your business. No matter what other marketing you are doing — print, radio, TV, social media, Facebook, Twitter, SMS text marketing, phone calls, direct mail, brochures, networking, business cards, word-of-mouth — email marketing has an excellent return-on-investment (ROI) for most businesses. Email marketing boosts your other marketing by keeping your company in touch with the market and top-of-mind.
Perhaps you already have an email marketing program and want better results. Or maybe you are thinking about starting or resurrecting your email marketing. Consider these 3 reasons to grow with better opt-in email marketing:
Reason #1: It is Cost-Effective
The US postal service is feeling the pinch as more companies are abandoning paper mail in favor of email. Email simply costs less and gets results. Email marketing does not require paper, printing, postage and handling.
Unsolicited bulk mail is lucky to get a 1%-2% response rate. Unsolicited bulk email is not allowed by the CAN SPAM act.
Sending paper mail to a self-selected, opt-in list gets better results than bulk mail, but it's expensive. Good email marketing targets a self-selected group of people interested in your company and its products and services. Developing an opt-in email list and sending regular emails takes few resources and cuts costs. Some companies elect to send both paper mail and email, but may eventually phase out the paper mail once they start seeing good results from email.
Reason #2: It Works
Email marketing is an active way to draw attention to your company's goods and services. Do you really want to be sitting back waiting for the phone to ring, or for someone to visit your brick-and-mortar or online store? Well-designed emails that contain valuable information, special offers and new product information get attention and drive sales. They also develop loyalty and build relationships with your prospects and customers.
Organizations that hold events or classes typically find email marketing invaluable for filling the slots. Judiciously sending the right number of invitations over time helps fill the seats.
Online stores with large, loyal lists and lots of products may choose to focus on sales. It is possible to use tracking codes to monitor subscriber clicks and behavior from an email. More sophisticated shopping carts can determine how much money a specific email brings in. However, there is a temptation to start treating the emails like a cash machine, but subscribers can sense this: They usually want fresh ideas and special offers.
Reason #3: You Can Target the Message to Segments

Segmenting your email list into groups allows you to laser-focus the message. For example, a nonprofit might divide its list into volunteers, event attendees, donors, and recipients. It can broadcast its newsletter to the entire list. Announcements emphasizing upcoming events would go to the past event attendees, emails about fundraising needs could go to donors, and specific requests for volunteers could go to the volunteers. (Note: There are techniques to eliminate overlapping so you don't send too many emails to one individual). This technique also applies to businesses: recent customers, past customers (come back!), prospects, etc.
Effective email marketing takes time and skill. Email marketing systems such as MailChimp and Constant Contact are not slot machines — pull the lever to bring in the cash — they are tools for connecting with your market. Treat your market like real people and send them the messages they want to receive. Use email marketing to target the message, keep your costs down, and focus on building the relationship.
We enjoy providing informative business articles that might make your companys more efficient and profitable. Next time you need an ACH payments solution, please give us a shout!"