Your Online Calls To Action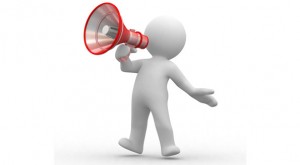 All businesses need an online storefront that shifts visitors into customers with a decisive call to action. A call to action shakes your site visitor from a passive web surfer to an active participant interested in your business.
And with online shopping positioned as one of 2011's market success stories, despite the tough economy, it's clear that competitive businesses need a solid online strategy that includes a call to action.
Engage customers proactively
A call to action isn't just about selling online. It's about understanding that most customers research their purchases on shops' websites before they buy, either online or offline. Small businesses can take advantage of this by engaging prospective customers proactively.
Instead of just having an informative website, have your site work for you 24/7 by baiting customers with irresistible hooks.
People are attracted to free items (even if they don't want what's offered). Tap into this desire by offering visitors a free trial membership or a free newsletter subscription.
You can also offer free 15-minute consultations and let visitors book you then and there with online tools such as SuperSaas, Clickbook or BookingPad. Even if something is already a gratis service, adding a sidebar feature with the word "free" draws in visitors and gets you one critical step closer to a sale.
The same principle also holds true for coupons and special deals. The rule is: give them something and ensure that they recognize its value. You also risk losing a sale if your website has poor navigation. So use an easy-access FAQ page and a live chat feature such as that offered by top-rated Volusion.
No matter what route you take, offering multiple calls to action does work to secure offline sales.