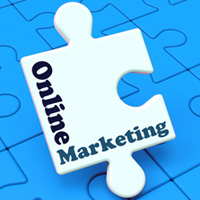 Many business owners are watching online marketing begin to overtake traditional marketing. You know that marketing via the Internet is important, but the tools and techniques are changing too quickly. How can you master the basics, add more online marketing for your company and stay on top of the continuous changes? Here are some ideas about where to turn for help:
Chamber of Commerce
Chambers know that their members need to understand the latest trends in online marketing. Subscribe to their email list and Facebook page updates. Watch for training and educational opportunities. Ask them to connect you with other business owners who are skilled at promoting their own business online.
Local Business-Oriented Stores
Your local big box office supply stores might offer business seminars. Find out how to receive notifications of upcoming business-related events.
Associations
If you belong to a business association, stay alert for seminars, workshops, webinars and conferences. See if they have any offerings on the topic of online marketing. If they don't, make a request.
SCORE
Supported by the US government, this non-profit offers mentors and education to small businesses. Contact your SCORE local chapter to get a mentor and take one of their inexpensive (or free) workshops. They also have webinars online 24/7.
Service Providers
Providers of online marketing often have workshops and webinars. For example, Constant Contact has online live webinars, recorded webinars, and live in-person online marketing workshops.
Free Subscriptions
Most marketing companies offer a free subscription to their own newsletter. These are usually packed with tips and trends. You do not have to buy from them to get the newsletter. Find some reliable companies and subscribe. This will bring marketing information right to your in-box.
E-Books
By the time a book about online marketing goes to print, it is already out-of-date. Instead, download e-books from Amazon (Kindle), iBook, or Nook. Check the date – if it's more than 3 to 6 months old, it might be stale. Stay ahead of the game by pre-ordering a marketing e-book before it even comes out. Price and quality will vary, so use critical thinking when you read it.
Specialists
If you can hire an expert in online marketing, you can save a lot of time. A mature-minded, experienced individual who has your company's best interests at heart can quickly get your Internet marketing on track.
A lot of help with online marketing is available if you look around. Use your common sense. Some organizations have pure intentions; others are scammers. Start tuning in to the most reliable sources of workshops, seminars, webinars and e-books.