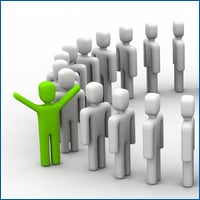 As more business depend on marketing online, visibility on the web has become increasingly important. When you think of highly successful businesses, the common factor is how often you are exposed to them. The same principle applies to online visibility, only billboards and television commercials are replaced by banner ads, email campaigns and social media prompts.
By simply maintaining a website, any business will create more traffic for themselves. This holds especially true if the website is mobile-friendly. Studies by Nielsen and Google showed incredible conversion rates for mobile searches. Some 55 percent of purchase-related conversions were shown to occur within an hour of the initial search on a mobile device. You can further increase web presence by getting listed on popular informative websites. You should also monitor them for your company name and business opportunities. Some of these websites include:
Yelp
Foursquare
Yellow Pages
Google Places
UrbanSpoon (for restaurants)
Good web visibility is like owning prime real estate. In the same way, competent social media interaction is like skilled customer service. Social networks are continuously popping up and expanding. It will pay dividends to spend time learning which networks and content your target customers frequently enjoy. Each network has its own strengths and weaknesses. Create your online persona and post accordingly. Consistency in content is highly important when interacting with both leads and customers. Reach out to your audience with sites like:
Twitter
Pintrest
Instagram
Facebook
Email may seem like a thing of the past due to the explosion of communication options. It would be a mistake to overlook the original form of online communication, however. Almost everyone who has access to a computer will possess at least one email address. Sending emails to your own opt-in list is one of the most consistently reliable ways to spread your company's message. The most successful email campaigns integrate all of the above information. Drive traffic from email to social media to your website and back again using links and compelling offers.
Brick-and-mortar businesses spend millions of dollars and thousands of hours creating the customer experience in physical establishments. In our increasingly online age, it is time to give the virtual establishment the same care.
Should your company require an ACH Processing solution, please contact us.