Cash is No Longer King – Consumers Prefer Credit Cards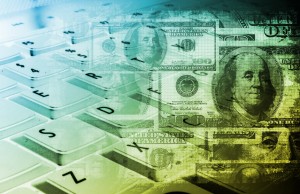 With the average consumer using a credit card 119 times in a year, it should be no surprise that cash is no longer king. Being able to use a credit card virtually anywhere –online or off–makes it the payment method of choice for the majority of consumers. If you're not accepting credit cards, you're missing out. Here's why consumers prefer credit cards to cash.
1. They're Easy to Have On Hand
Cash dwindles too quickly. If you take out $50 at the start of the week, before you know it, it's spent. But credit cards, always in your wallet, are easy to whip out for a purchase.
2. They're Accepted Online
If you frequently shop on a website like, say, Amazon, you can set up a card profile so that next time you want to make a purchase, all you have to do is click the credit card you want to use. This eCommerce credit card processing makes it dead simple for consumers to make multiple purchases without entering the same info every time.
3. They're Virtually Error-Free
We've all stood there, patiently waiting for the teenage cashier to count out our change after a purchase. And we've all been short changed as a result. With credit cards, the amount charged for the transaction is printed on the receipt, so you know you didn't overpay.
4. They Help With Cash Flow
Not that every consumer uses credit cards appropriately, but they can come in handy to pay for items, even if you don't have the cash in your bank account. This increases the number of impulse buys with credit cards, which is always a perk for retailers.
5. They Give Rewards
Many credit cards offer incentives for use, such as points toward flights, travel, or even cash. Many consumers use them to rack up rewards, then redeem them and pay off their credit card balance. Store cards have programs that also offer discounts for any purchases made with the card.
6. They Guarantee Purchases
When making a large purchase, such as for a television, consumers like the peace of mind knowing that their credit card company will guarantee the transaction should anything go wrong and the retailer won't accept a return. Many cards extend a product warranty or return period for purchases.
7. They Offer Cash Advances
If cash is needed, many credit cards allow consumers to take out cash (with a higher transaction fee). This can be useful in situations where only cash is accepted, and the consumer is short the amount.
8. They Can Be Used on Mobile Devices
We're starting to see more credit card and virtual terminal credit card companies expand into the mobile space, which means consumers can carry their credit cards in their pockets. A simple swipe of the phone against a wireless credit card terminal equipped to accept mobile payments instantly processes the transaction through the mobile app.
9. They Build Our Credit
Used correctly, credit cards can help establish and boost a consumer's credit profile, which can help them in taking out a car or home loan down the road. The key is using credit cards responsibly.
10. They Help Us Shop More
As a society, we love shopping, and anything that makes the process easier, faster, and more accessible is something we embrace. The average person has 7.7 credit cards, so clearly credit cards are working as a method of payment.
As a retailer or business owner, these reasons should be motivation enough for you to start accepting credit cards. By doing so, you're expanding the options customers have to pay you, making them more inclined to spend with you.