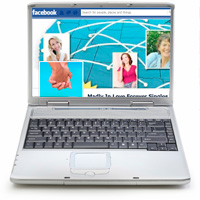 Maybe you are wondering what all the excitement is over Facebook business pages. Perhaps you have created one and aren't seeing results. Here are some tips to move forward.
If You Haven't Already, Start Your Page. You'll need to budget time or money to set up a professional-looking Facebook business page. If you know how to do it, dig in! If you don't, find out or get help. Someone needs to start the page from a personal account, claim your business URL on Facebook, and write a usable description.
Polish Your Facebook Page. You have a huge area at the top of the page for your cover image. If you don't already have a superb image to use, ask your graphic artist to get creative and make one for you. Learn the rules about cover image restrictions. Don't be too corporate – remember, people are on Facebook to have fun, not to get marketed to. Upload lots of photos with captions (you can plan to meter these out over time). Make sure the map to your location is correct. Make some intelligent posts over time so it starts to look like a fun, likeable page.
Get Closer. This page is a chance to build a closer relationship with your customers. Cold, corporate Facebook business pages bore people, and they will hide your posts or not engage. If likers don't like, comment or share your content, they will rarely see your posts. This is your chance to uplift people with funny photos, link to fascinating content, distribute engaging information, ask questions, and engage your likers. Instead of "corporate press release," think "people-friendly."
Have a Written Facebook Plan. After the initial excitement of working on your company's Facebook page wears off, chances are you will lose interest or run out of content to post. Meet with your staff and write down how you plan to get likers, run campaigns, post superb content and increase engagement. See who else at your company can help out. Even smaller organizations can have several employees and vendors running their Facebook page, so different people can bring in fresh content.
Run Campaigns. Fun! Facebook users just wanna have fun! Run product promotions, mini-contests, photo contests and photo caption contests. Tie in to content on your website. If the campaign is enticing enough, likers might share the campaign on their walls, which may be seen by their friends. Offer exclusive vouchers, coupons, advance knowledge of new products, and friendly competitions.
Be Responsive. Designate one employee who owns a smartphone to receive a push notification whenever something happens on the Facebook page. They will be responsible to immediately "liking" any comments or wall posts from likers, replying to or forwarding messages, and dealing with any negativity right away.
Know When to Hire Help. If you try Facebook and aren't getting results, take legitimate Facebook marketing courses. Alternatively, hire a reputable, experienced Internet marketing company to run your social media (blog, Facebook, Twitter, etc.).
Facebook should be seen as a way to engage mostly your existing customers. It's tricky to bring in new customers or expect a specific dollar amount of revenue for every Facebook post. Be patient and give Facebook a chance to work over time. Remember that Facebook offers extremely targeted advertising opportunities, which you can use to get likers, promote a special Facebook post, or even link to a landing page your website.