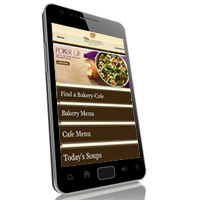 Is it necessary for your business to spend time and energy getting your website to work properly on smartphones, tablets and other mobile devices?
According to a recent report*, by the end of this year, more people will access the internet via mobile devices than with their PCs. By 2015, this same report predicts that there will be a mobile device for every person on the planet. It is not surprising that the majority of small businesses believe that going mobile is greatly important to the growth of their business.
While many local and small business owners may be quickly joining the online marketplace, "going mobile" constitutes an entirely different level of connectivity. As the capabilities of smart phones continue to rise, more people will expect desktop functionality from their mobile devices. Over the last couple years, we have observed how a well-made website can positively effect a the bottom line of your business and how a poor one can cost you customers–and cash.
A bad mobile experience, even with a well-liked company, can make users much less likely to return to the site. Mobile users may be cramming the search for your service or product into a very tight window of a morning commute and are quickly off to the next site if unimpressed by their brief interaction with yours.
Yet, with the rising demand for quality mobile access to everything, only a quarter of small business owners have optimized mobile web sites. The discrepancy comes from lack of knowledge as to what constitutes a mobile optimized site and how to provide a meaningful user experience on a 4-1/2″ screen. Everything must be literally at our fingertips to satisfy.Businesses need knowledge to stay on top of these evolving trends. Click to read 10 quick facts about the evolving business landscape.
*Report: HowToGoMo.com