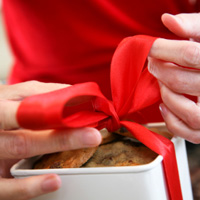 Technological and social changes have revolutionized marketing. The changes are coming so quickly that it is difficult for business owners to tie all their marketing together. How do you make your website, email, social media and retail outlet all work together? Here are three "back to basics" tips for tying your marketing together in a high-tech world.
Tip 1: Make Sure Your Message Reaches Your Customers
You can reach out to your customers in many different ways: at your brick-and-mortar location, direct paper mail, social media such as Facebook and Twitter, opt-in email marketing, social networks, your website, and more. Make sure your message is reaching out to them on every platform you have chosen. You will not use exactly the same wording everywhere — for example, a blog post is much longer than a 140-character tweet. However, your overall marketing message should be consistent across platforms. Large campaigns may need to be adapted to work on each platform you use.
Tip 2: Cross-Pollinate
You cannot assume that just become someone likes your Facebook page, they are also on your email list and visit you regularly in person. On each platform, make it easy for prospects and customers to cross-connect on a different platform. Include links to your social media channels on Facebook (on the page profile, plus a weekly invitation to sign up for emails for exclusive content or offers), Twitter (tweet links to your social media and signup pages), your website (link to all platforms from every page), your blog (at the bottom of each post), and email (the benefits of joining you on Facebook and Twitter). If you have a retail presence, create posters with QR codes linking to all your social media and your email signup form, so smartphone users can quickly connect with you.
Tip 3: Make it Easy for the Customer
People want instant gratification and quick solutions to their problems. Make it easy for them by ensuring your website, social media, emails and retail outlet have the information they want, at their fingertips. Pretend you are a customer with a typical problem your business solves. Browse through your store, studio, website and social media. Can you find the answer, or figure out how to contact the company for answers? If not, tweak your marketing until you can! Listen to the types of questions your customers ask and design your marketing material to provide the answers.