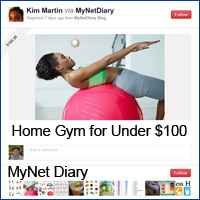 Promoting your business on Pinterest can be a great way to draw in new clients.  Pinterest is primarily a visual social media site, so it is important to select images for your Pinterest boards that appeal to your market or highlight what your company has to offer. After creating a Pinterest account for your business, there are a few things you should do in order to keep up with your Pinterest page.
Make sure you add a "Follow us on Pinterest" link to your company's website. Many companies have links to Twitter and Facebook on their websites, but business accounts for Pinterest are relatively new and many companies have yet to add links on their company website. On average, Pinterest members spend about 1 hour and 17 minutes searching through online Pinterest images each time they log in. Pinterest is addictive and easy to use. Having a link to your Pinterest account on your business website also allows customers to follow you on Pinterest. Pinterest is recreational browsing, so it is easy for people to connect with your company while having fun.
Staying active on your business's Pinterest account will help attract more customers. Follow other people and businesses in your industry through Pinterest. Just as Facebook allows people to connect, Pinterest allows customers and businesses to connect through imagery.  If someone on Pinterest follows someone you are also following, it is more likely that they will click on your business page and start following you as well.
Your marketing team should have a meeting once a month to develop your Pinterest strategy, plan the pins and pinboards for the next 30 days, and review Pinterest activity. Plan on pinning every day, and re-pin daily too. Assign several highly-available people to respond to comments when needed.
Pinterest can be a great way to promote your business, so it is important to always stay updated and active on your Pinterest business account.